Appliance Repair in Andale, KS
Andale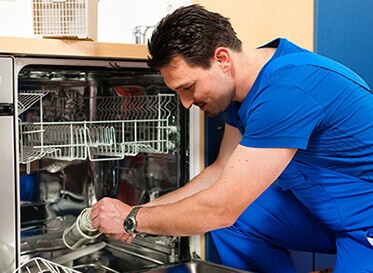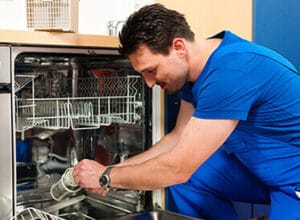 is a small, middle-class city that is full of families. Families are so reliant on their appliances that they want to make sure that everything is always working. Appliance Doctor Heating and Air Conditioning is an appliance company in Andale that understands how important your appliances are and know that you need them to always be in working condition. We are here to help you get your appliance fixed or offer a location for you to purchase a used appliance if we can't fix your problem.
Diagnostics are the first step: You do not just want a company to pull your appliance apart without knowing what's wrong. Our technicians are experts in their field and can properly diagnose your problem before getting in over their heads trying to repair it.
What to look for: There are so many different companies to choose from that you really need to take a look at what the services are offered at the company. Each appliance has its own individual needs that need to be tended to. You want to find a versatile company that can consistently offer top quality work while also offering an incredible warranty on their services. This gives you the peace of mind that you deserve.
These are some of the different services that you can find here which services Andale:
Large Appliance Repair
This company specializes in the repair of appliances that are made by some of the top brands that are available today. This includes brands such as LG, Samsung, Kenmore, and Maytag. These are only a few of the huge assortment of brands that are dealt with here. We service water heaters, refrigerators, ranges, dishwashers, washers, and dryers, just to name a few. The work that is completed is guaranteed to satisfy customers and offers an excellent warranty on the services that were completed.
Air Conditioners and HVAC
We also handle air conditioners here. An ac repair specialist will come out to service any air conditioner. If the air conditioner is unable to be serviced then a replacement can be bought through this company for a reasonable price. We carry the brands Tempstar and Rheem.
Furnace Repair
There is nothing worse than a furnace going down during the cold season. When your furnace goes down, you need it repaired quickly and properly so that you can stay safe as the temperature drops. This company will also handle furnace repairs, coming out as soon as we can to make sure that things get up and running so that you can stay warm. Having a proper maintenance schedule in place will help prevent the need for a costly replacement in the future. The work is guaranteed to satisfy you.
When something stops working in your home, you want to get it fixed as soon as possibly by the best. Appliance Doctor is the company to turn to when things go wrong. With them, you will get reliable and guaranteed services that you can count on. We should be your first call for any appliance repairs in your home.