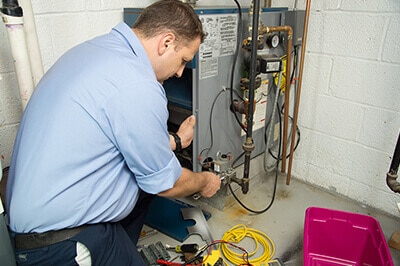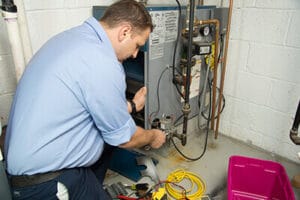 The team at Appliance Doctor Heating and Air Conditioning are your premier furnace repair, also known as heater repair, experts with years of experience in the industry to leading heating and electrical problems. Fast, efficient, and affordable services at competitive rates, we offer only the best for our customers in Wichita, KS to get your unit in working order for the winter.
Diagnosing Heating Problems
If you notice your furnace running too often or just isn't getting hot like it used to, you may be in need of our furnace repair services. The experts at Appliance Doctor Heating and Air Conditioning are trained in diagnosing the problems that can happen with every type, model, and brand of furnace there is. Once they have found the problem, they will perform the necessary repairs to get it back in proper working order. We also offer air conditioner repair and replacement services if we determine that is the cause of your problems.
Often times a simple yet aggravating fix will be a faulty thermostat that isn't properly reading or registering to your heating component. In these situations we recommend replacing the thermostat entirely- provided by our expert HVAC technicians. We offer exact replications of the default model or we can install a digital updated version at your request.
Common issues with heating appliances can be broken or worn wires within the HVAC system. Our team will diagnose the furnace for all electrical malfunctions and provide the necessary repairs. Rewiring will allow us to salvage the current system and get it back in working order. Failing wires can become an issue from natural age and deterioration, or from a faulty product by the manufacturers.
Another simple solution can be bad air flow through the ventilation. With filters, having excess build-up of dust and debris will block all heat circulation which will lead homeowners in to believing there's a problem with the system. Our staff will simply replace the filter and recommend a maintenance checkup throughout the seasons. Blocked filters can threaten the life expectancy of your furnace (from over working the system), and also the air quality within the house that families breathe.
To help prevent future problems from coming up, we offer a comprehensive maintenance service to cover all of your bases ahead of time. If we determine a repair is not the correct course of action, we can provide you with a furnace replacement options as well.