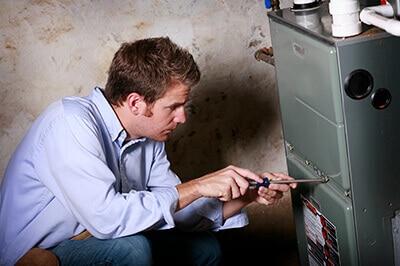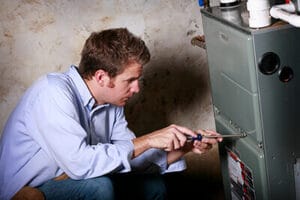 With Appliance Doctor Heating and Air Conditioning you get very best systems and products in the market for all your heating needs. In situations where your furnace is unable to be repaired, whether from the age of the unit or if we think the repairs would cost more than a replacement, we can replace it with a new unit. Our team can evaluate your home and be sure you have the correct size and type of replacement furnace installed that fits your budget to make sure you will have your home heated properly and efficiently. While we can work on and replace any type and brand of furnace, we prefer to install Rheem and Tempstar brand units beyond all other HVAC systems. This is due to their superior energy efficiency and performance that we have seen throughout the years in the area.
Why Replace Your Furnace?
When a heating system fails on a regular basis, it can be any number of symptoms for each unique problem that arises. Generally furnaces can break easily if they become aged from natural wear and tear over the decades and require replacement as the only viable option. Even furnaces that have had regular maintenance performed, will eventually need to be replaced. It's an ongoing process from heavy usage and (in some cases) bad manufacturer quality.
Aside from age, furnaces can become overworked over long periods of time and eventually malfunction. Year after year through each winter season, heaters work hard to keep your house warm. They work even harder if your home lacks proper insulation or has 'air leaks' where heat fails to stay inside. This would not be the homeowners fault, rather unfortunate circumstances that would need to be addressed after a replacement has been installed to prevent future damages and prolong the life of your new unit.
Some manufacturers make bad products. It's a constant struggle for homeowners in the market for energy efficiency; where families purchase a replacement furnace and their new system's lifespan deteriorates quickly. Failed products is a common problem among many homes in Wichita, KS and depends solely on the installer of the product who will know the brands' longevity and value.
If you've found yourself asking "Do I need to replace my furnace or heater?" we can evaluate your existing unit to determine the proper course of action. Having a trusted company like Appliance Doctor with years of experience and many customer reviews to rely on, you can depend on our expertise in the brands that we install and how well they operate. Don't hesitate to contact us for any information on our heating systems and the services we provide. In addition to our heater services, we offer repair and replacement for air conditioning units as well.
Our Replacement Heating Systems and Products