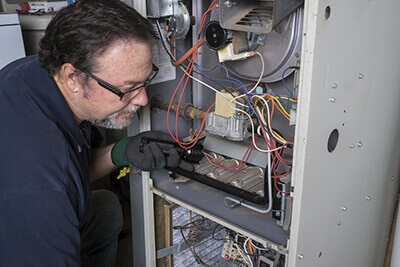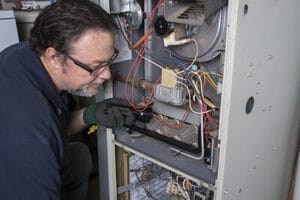 Making sure your furnace is in tip top shape is the best way to keep your heating costs low this winter. A furnace maintenance plan from Appliance Doctor will help guarantee your heater is always working at peak efficiency. Having a professional perform the following maintenance tasks on your furnace is the best way to be sure it is done both properly and regularly. A maintenance plan will also prevent the need for costly repairs that could come up.
Maintenance Steps
We will start by doing a quick visual inspection of the unit. If we see any immediate visual problems, we'll know we need to look for any additional problems that could be causing them.
Next we will perform a thorough cleaning. This includes the inside of the unit as well as the immediate surroundings to prevent any possible issues.
Before we test the operation of the unit we will replace the filter. Having a clean filter will make sure the unit is getting proper air flow and doesn't have to work harder than necessary.
After we replace the filter we will evaluate if the unit is operating normally. We will be sure it turns on and off as it should be and is not emitting any unusual sounds during operation.
Once we are sure the unit is operating correctly, we can evaluate the efficiency and help determine if any additional repairs or adjustments are necessary.
Our comprehensive maintenance plan will guarantee that your furnace or heater are working both correctly and optimally. This will keep you warm and keep your heating bills as low as possible. If you've got any questions, please do not hesitate to contact us today for more information. Over time, even proper maintenance cannot restore the efficiency to your furnace. When this time arrives, our experts can recommend a suitable replacement unit for your home. In addition to heater services, we offer repair and replacement services for air conditioners as well.