Appliance Repair in Augusta, KS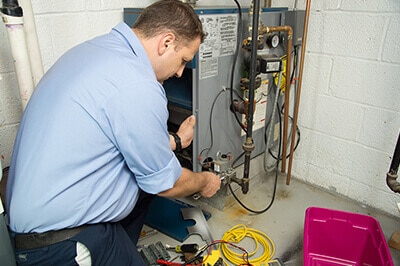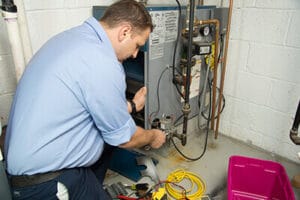 There are a lot of hardworking people in Augusta and they want to make sure that every penny is spent wisely. They invest in quality appliances to last them a while and sometimes things happen. Because of this, Appliance Doctor Heating and Air Conditioning offers affordable services that can save you the money and hassle of purchasing new appliances. If they cannot help you fix it, they sell used appliances that are a lot cheaper than buying new at a big box store.
Closely look at your options: There are some appliance repair companies that only specialize in repairing certain brands or appliances. That means only certain companies can help you. However, some appliance repair companies are capable of repairing a large assortment of brands and appliances. You will need to do your research to make sure that the repair company can help you.
The professional company is the best choice: When you go through a professional appliance repair company, you can have access to an excellent warranty that ensures that you do not have to pay for the mistakes of the repair professional. This will also help if the problem was not fixed the first time so that you do not have to pay for the same exact job twice.
At Appliance Doctor you are getting a professional company that offers a wide variety of services in Augusta, including:
Large Appliance Repair
This company is capable of handling not just many of the home appliances such as the washer, dryer, water heater, stove, and refrigerator. We can not only work with average household appliances, we are also able to repair appliances from the top brands out there today.
Air Conditioning and HVAC Repair
It can get pretty hot and if your air conditioning goes out when you need it the most, it can get pretty miserable for you pretty quickly. Appliance Doctor will be able to come out whenever you need it, 24 hours a day 7 days a week to repair your air conditioning. If we cannot repair it, you can get a replacement through us as we offer replacements made by Tempstar and Rheem.
Furnace Repair
Appliance Doctor also offers 24 hours a day, 7 days a week to repair your furnace if it goes down especially during the cold winter months. You can contact us at any point in time and our team will come out as soon as they can. That is dependable service that you can count on. In order to prevent a costly replacement, you can sign up for one of our regular maintenance plans.
If you need these services, we all of the services that you need to get your household up and running again. You have enough to worry about without having to worry about your appliances not working properly. When you contact us, you are getting a trained professional that offers a warranty for their work and will make sure that you are completely satisfied with your service.