Appliance Repair in Eastborough, KS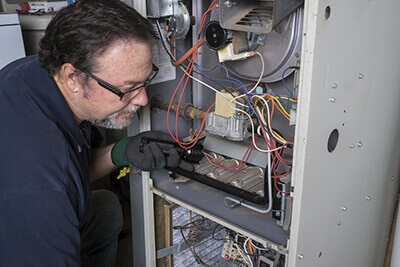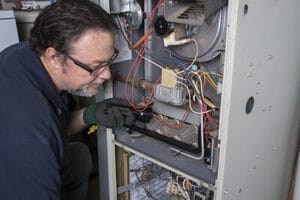 If you are looking for an appliance repair company that services Eastborough, you do not have to look any further than Appliance Doctor Heating and Air Conditioning. We are a reliable and honest company that specializes in a wide range of repair services that you will likely need at some point in time. We have been open since 1988 and have been leaving our customers satisfied since the minute we opened our doors.
Variety of services: One of the appealing things about this company is that we offer a wide range of services. This means that if you liked us when we handled your range breaking, then you already know who to turn to in case your HVAC goes out. It is hard to find a company that you can trust but you can be happy to know that this company can service a lot of items so you can turn back to us if something else goes wrong.
Never underestimate the importance of a warranty: The fact is that not every company is willing to offer a warranty on their services. Appliance Doctor offers a year warranty on the items that we repair. This means that if something goes wrong with something we have fixed, a member of our team will come out and investigate the problem.
These are just some of the services that are offered by Appliance Doctor:
Furnace Repair
If your furnace goes down, you can get pretty cold. You need your furnace to be fully functional otherwise you may have a bit of a miserable time. Appliance Doctor is able to repair furnaces from the top brands in the industry. We also offer a maintenance plan to stay ahead of a possible situation where furnace replacement is needed.
AC Repair
In the summer months, having your air conditioner in proper working order is a necessity. If it is not working, our team can provide you with repair services 24/7. If a repair is unable to take care of the problem, we also provide replacement options using Tempstar and Rheem brand units.
Large Appliance Repair
Appliance Doctor can repair most appliances in the home including the cooktop, water heater, dishwasher, and the refrigerator. We are able to fix products from some of the top brands that are available today. The website has a full list of all of the fixes that our team is able to complete on your appliances.
Used Appliance Sales
Unfortunately, sometimes appliances just cannot be fixed. For those situations, it is good to know that we also sell used appliances. Sometimes people get worried about buying new appliances but the appliances sold here come with a parts and labor warranty that will make you feel better about buying used. Everyone loves to save a bit of money and used appliances are a good place to save.
Appliance Doctor is able to help you out so much that we really should be the first company that you check out when you need an appliance fixed. We can fix practically anything that you need fixed, you only need to call us or check out our website. On the website, you can find out all about our services so you know exactly what we can help you out with.