Appliance Repair in Garden Plain, KS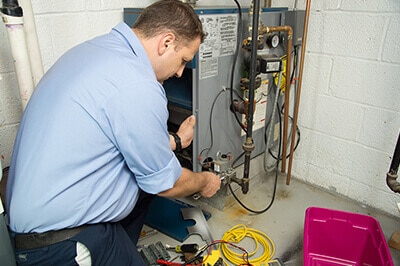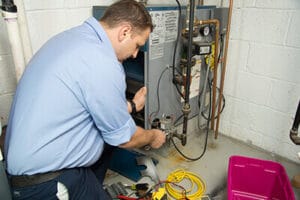 Appliance Doctor Heating and Air Conditioning is an appliance repair company that services the Garden Plain area. This small middle-class city works hard for every cent that they earn. We value the dollar and want to make it last as long as possible. The fact is that sometimes things go wrong and when they do, you want to make sure that you have a company that shares the same values as you do. Appliance Doctor has serviced the Garden Plain area since 1988 and we have proven to be an excellent asset to people in this community.
Always choose a professional: When something goes wrong with your appliances, it can be tempting to try saving money by attempting the repairs themselves. This can void warranties and end up costing you more in the long run. It is best to get a professional to repair your appliances because they are experts and are able to diagnose the problem to fix you appliances more efficiently.
A local name you can trust: Local businesses primarily rely on their reputation to increase their business. That means we have a lot more riding on customer service than much larger companies. That is why we take our customer satisfaction so seriously. If you are not satisfied, we aren't either.
Appliance Doctor offers a wide range of services, including:
Furnace Repairs
Furnaces are such a crucial part of the home. When your furnace stops working, you will end up feeling cold and lost. Appliance Doctor can repair furnaces from top brands. Our team also offers emergency furnace repair services. That means no matter when your furnace dies, we will come out and fix it so that you can get back to feeling warm. To prevent the need for these repairs, we also have a great maintenance plan to keep your heater primed and ready for the winter. Sometimes, regular maintenance and repairs are not enough to save older units. When this happens, we can replace you unit with a new, more energy efficient model.
Air Conditioning/HVAC Repairs
Much like the furnace, people rely on their air conditioning to help keep them cool through the hottest days. These units can also go down and you cannot afford to let it stay broken for long. Appliance Doctor can repair the top brands in air conditioning so you can get back to living your life comfortably. Sometimes they cannot be fixed but this company also offers replacement units from Tempstar and Rheem.
Large Appliance Repair
You may not realize how heavily that you rely on your appliances until they stop working. When that happens, you want to get a repair company out as soon as possible to lessen your downtime. Appliance Doctor can repair water heaters, dishwashers, dryers, and stoves, just to name a few of the appliances that our experts can fix. We are able to fix appliances from most of the major brand names. We also offer a one year warranty on their work.
Appliance Doctor is a company that you can trust for your appliance repair needs. We have the experience and the knowledge that makes them an unbeatable choice. Be sure to check them out when you need your appliances repaired.