Appliance Repair in Goddard, KS
Goddard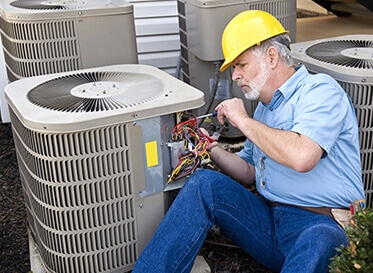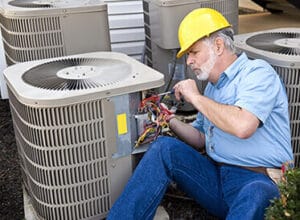 is a small suburb that has a lot of hard-working people that want to make sure that their money goes as far as possible. This means that when their appliances break, they want to find a cost-effective manner to get their appliance back to working condition. This means they need an appliance repair company like Appliance Doctor Heating and Air Conditioning to come out and repair their appliances rather than go out and purchase these items brand new. This company offers a variety of services that can save you money and get you back to living your life.
Choose a professional company: Not every appliance repair company is made the same. Some companies are much more professional than others and those are the companies that you want to work for. Appliance Doctor is a professional company that you will feel comfortable working with. Our experts have the knowledge to diagnose your problems and are experts in providing you the services that you need.
A warranty that you can trust: When Appliance Doctor comes out to work on your appliances, we offer a one year warranty on the work that our technicians complete. This means that if we did not fix it to your satisfaction, we will come out to make sure that you are satisfied.
At Appliance Doctor, customers can find a wide range of services to meet their appliances needs including:
Furnace Services
As the winter approaches, you want to be sure your heater is ready. We have a fantastic maintenance plan to stay ahead of the game and avoid costly repairs. In the event that repair services are needed, we can provide the 24/7 so you don't have to worry about needed to wait until the next day for our team. If regular maintenance and repairs are not enough to keep your old unit running, we offer replacement services as well using Rheem and Tempstar brands. We've seen these brands outperform others in our area and we stand by them.
Large Appliance Repair
Appliance Doctor can diagnose your appliance problem and repair a wide range of appliances including ovens, water heaters, refrigerators, and dishwashers. We are able to work on products from the major appliance brands available on the market today.
Used Appliance Sales
Sometimes repairing an appliance is not always possible. This can happen for a variety of reasons. Even if Appliance Doctor cannot fix your appliance, you can turn to us for help when something goes wrong because we also sell used appliances. Buying used appliances can save you a ton of money. Are you worried about buying a used appliance? You shouldn't be because there is a one year warranty on the items that you purchase from us as well.
Air Conditioning/HVAC
When it gets hot out, the last thing that you want to do is go without your air conditioning. Appliance Doctor can help you by repairing your air conditioning whenever you need it thanks to their 24 hours a day, 7 days a week emergency services. If we are unable to fix the problem, you can purchase a replacement unit from us that is manufactured from either Tempstar or Rheem.
Appliances can break and when they do, you will want an appliance company on your side to fix them. Getting your appliances repaired can often save you a fortune and save you the stresses and inconveniences that can occur when you purchase a new appliance. Trust Appliance Doctor next time you have an appliance issue in your home.