Appliance Repair in Greenwich, KS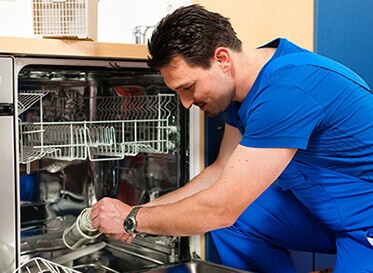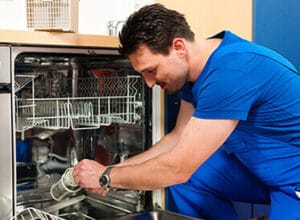 Appliance Doctor Heating and Air Conditioning is an appliance repair company that services the Greenwich community as well its local area. This location is a small one that people may not think that they have a lot of options in. However, we are here to help the residents of this location make sure that their appliances are always in working order. This is especially important when it comes to their air conditioning as this area has hot and humid summers that can be quite uncomfortable without the help of one of these appliances.
Emergency services are not offered everywhere: Sometimes emergencies happen and you want an appliance company to come out and help you when you need it the most. When your air conditioning or your furnace stops working, you need them fixed right away. Appliance Doctor understands this and has emergency services 24 hours a day, 7 days a week to help get these items working again.
Warranties make a difference: Some people worry about having an appliance repair company come out because they are not sure if they can get their items up and running and they wonder what happens if the fix doesn't work. Appliance Doctor offers a one year warranty on their fixes so you can have one less thing to worry about.
Appliance Doctor offers a wide variety of services to help you in your home, including:
Furnace Repair
Your furnace is essential for keeping your home warm and without it you could be left out in the cold. When it breaks, you need someone to come out as quickly as possible to repair it. Appliance Doctor should be your first call to help you get back into the game. We are able to work on all of the top brands. We also offer a complete maintenance plan to help prevent repairs that could be avoided. Even the best units have a limited life span so we offer replacement services as well for when it is time to upgrade.
Air Conditioning/HVAC
As previously mentioned, it can get pretty hot and humid in Greenwich. This means that you will be pretty miserable if your air conditioning goes on one of these hot days. Emergency services also apply to air conditioning problems and Appliance Doctor is also able to work on the top air conditioning brands on the market today. If you need a replacement, we can offer you one from either Tempstar or Rheem.
Large Appliance Repair
Our team specializes in handling the repairs of large appliances from the major brands that you can purchase today. We can fix many of the appliances that you have within your home including your water heater, dishwasher, washer, and dryer, just to name a few. We also have a one year warranty on the work that we have completed.
Appliances can go down at any moment and when they do, you need a professional company to come out and fix them. Appliance Doctor is the company that you can trust to do a great job on repairing your appliances. There is enough in life to stress about as it is, you do not need one more thing to worry about.