Appliance Repair in Maize, KS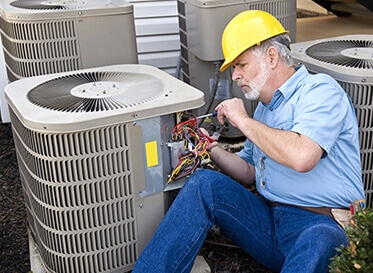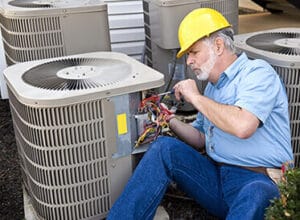 Found within the "Corn Belt", Maize is a small middle-class suburb that works hard for their money and try their best to make it stretch as long as possible. This means that they do not always have the money to just buy new appliances when theirs breaks. For this reason, you need a good appliance repair company. Appliance Doctor Heating and Air Conditioning proudly services this area by offering a wide range of services for customers in Maize and its surrounding communities. We are a company that you can trust to get the job done right.
Look for warranties: When you look at everything else, one of your first questions is usually "what is the warranty like?" Why should appliance repair be any different? At Appliance Doctor, we stand by our work and offer a one year warranty on the services that our team provided for you.
A wide range of knowledge: It can be so hard to trust a new company, so people often stick to companies that are familiar to them and that we know will offer great services. Appliance Doctor has a wide range of services for a majority of the appliances in your home. This will help you just know the company to turn to when things go down.
These are some of the services that you can get when you go to Appliance Doctor:
Furnace Repair
It seems that the furnace always goes at the worst possible time. When that happens, you can call Appliance Doctor for repairs at any time. We offer emergency services that are 24 hours a day, 7 days a week for those times when you desperately need your furnace to start working again. To help prevent untimely repairs, we have a comprehensive maintenance plan available. We are experts at working on all of the top furnace brands on the market today. If your unit is no longer working efficiently or repairs and maintenance are not enough to keep it up to code, we can provide replacement services for your heater.
Air Conditioning/HVAC Repair and Replacement
Just like the furnace, your air conditioning also seems to go out when you need it the most. Not only does Appliance Doctor offer emergency services on the top brands of air conditioning manufacturers, we can also offer replacement options from Tempstar and Rheem if our team is unable to repair your system.
Large Appliance Repair
Appliance Doctor specializes in the repair of most major appliances in your home. We are knowledgeable in working with the top manufacturers of water heaters, dishwashers, ovens, and refrigerators, just to name a few of the appliances that we work with here. Getting you appliances repaired is a much cheaper option than purchasing brand new items and should definitely be the choice that you make.
If you are looking for appliance repair in Maize, then you do not need to look any further than Appliance Doctor. We are a professional and knowledgeable company that can diagnose your problem and come up with the best solution possible. You can trust in our services thanks to the warranty we provide and because we are a locally owned company that relies on our good name to keep our business going.