Appliance Repair in Park City, KS
Park City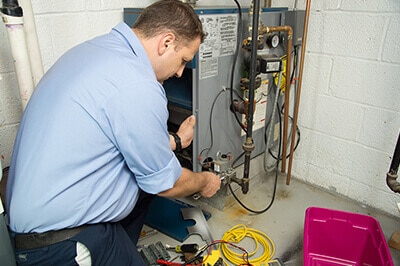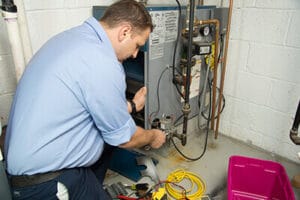 is a suburban middle class neighborhood that understands the true value of the dollar. They want to make sure they do whatever they can to save money because it can be difficult enough to make ends meet. When your appliance goes down, it can be both very expensive and time consuming to purchase a brand new appliance. It can be more cost effective to repair your appliances rather than purchasing brand new items. Appliance Doctor Heating and Air Conditioning is a company that understands the importance of stretching the dollar and has been servicing Park City and its surrounding communities since 1988.
Look for a warranty: When you get work done on anything, you want to make sure there is a warranty to guarantee the work. This shows you that the company stands by their work and that you can get the assurance that you are looking for that the job was done right. At Appliance Doctor, you will get a one year warranty on the work that we complete.
The brands that our team can service: You will want to make sure that the appliance repair company that you choose services the particular brand of appliances that you have. Appliance Doctor services the top manufacturers in large appliances, furnaces, and air conditioning systems.
These are some of the services that you can receive at Appliance Doctor:
Furnace Repair
Appliance Doctor can also repair the top brands in furnaces. You never want your furnace to break but if it does, you will want someone to come out as soon as possible. No matter when your furnace needs repairs, our team is here to help. To stay ahead of costly repairs, we can provide you with maintenance services as well. Even with proper maintenance and the occasional repairs, heaters can't last forever. When the time comes, we can help find the perfect replacement unit for your home.
Air Conditioning
If your air conditioner stops working our team can provide you with the necessary repairs to get it back in working order. These services are available 24/7 so don't hesitate to call us in the middle of the night if your ac breaks. We can also offer you replacement services if your air conditioner cannot be repaired efficiently.
Large Appliance Repair
When your appliance breaks, it can be expensive to replace it. Appliances are investments that you want to last as long as possible. Going to a store to purchase a new one can cost you hundreds of dollars and it takes time to deliver. Getting your appliances repaired is a cheaper option. Appliance Doctor has the knowledge and experience to accurately diagnose your issue that it can be fixed as soon as possible. We work on all of the top brands, so you can keep your warranty on that appliance if you still have one as well. We are able to fix ranges, refrigerators, water heaters, and dishwashers, just to name a few appliances.
Used Appliance Sales
Sometimes it can be very difficult to repair items sometimes and when that happens. In case the appliance is beyond repair, you are not going to be left without any options. At Appliance Doctor, we also sell used appliances. This may be something that you think about in a negative way but used does not always mean poor quality. You can trust in the one year parts and labor warranty.
Appliance Doctor is the company that you should contact whenever your appliances are on the fritz.