Appliance Repair in Schulte, KS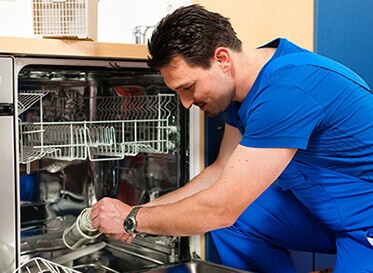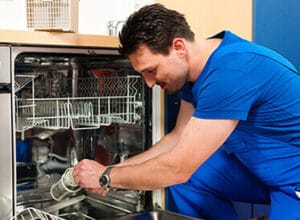 Schulte is a small community with residents that rely on their appliances. Appliances are what makes everyone's households function efficiently. When things go wrong these appliances, it can be incredibly stressful and negatively impact your life. Appliance Doctor Heating and Air Conditioning is a locally owned company that proudly services the community of Schulte and its neighboring communities since 1988. With their help, your appliances will be working as good as new in no time flat. We have a variety of services that can really help you whenever something breaks in your home.
Look for emergency services: When your furnace and air conditioning system goes down, you cannot wait for them to get fixed. This is exactly why Appliance Doctor offers 24 hours a day, 7 days a week emergency services on these products. Whenever you need them the most, we will be there to help.
Warranties really do matter: Warranties are made to gives customers the peace of mind that the company stands by their work and that the repair company will come out to fix something again if it was not done right the first time. Appliance Doctor offers a one year warranty on all of their completed work.
Appliance Doctor offers a variety of services for your home, including:
Air Conditioning/HVAC Repair and Replacement
Appliance Doctor is knowledgeable when it comes to working on air conditioning systems that were manufactured by the top brands. Thanks to the emergency services offered here, you do not have to wait for long to get out of the heat and humidity. If for some reason this item is unable to be fixed, you can get a replacement from the brands Tempstar or Rheem.
Furnace Repair
Appliance Doctor also repairs the top manufacturers of furnaces. It can be very inconvenient and uncomfortable when your furnace goes down, which is why you need it back in working order as soon as possible. To help avoid a costly repair or even the need for a replacement unit to be installed, we can provide you with a regular maintenance package so you are ready for the winter season. We offer 24/7 emergency services on furnaces as well and our team will come out as soon as possible to get your house warm again.
Large Appliance Repair
When your appliances break, you can save a fortune by getting them repaired. Appliance Doctor can repair water heaters, refrigerators, dishwashers, and ovens from the top brands available on the market today. These are only a few of the appliances that we can repair for you. We offer a one year warranty on their work so that you can know that the job will get done right.
Appliance Doctor wants to make appliance repair as stress free as possible. Our technicians will not be happy until you are and we want to make sure that you can get back into your daily routine as quickly as possible. You can count on Appliance Doctor to be able to make sure things are back in working order.