Appliance Repair in Towanda, KS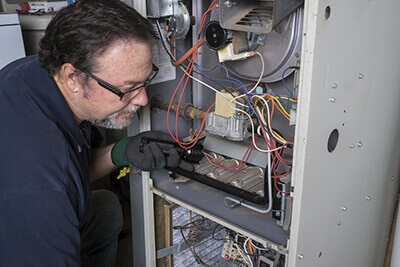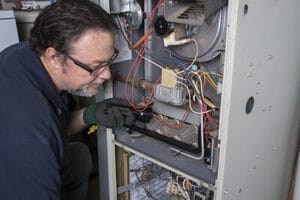 Towanda is a small middle class community that wants to get the most out of their hard earned money. They do this by making sure that they do whatever they can to avoid spending too much. One way to do that is by repairing items rather than buying new ones. When your appliance stops functioning properly, repairing it costs far less than purchasing a brand new one. Appliance Doctor Heating and Air Conditioning is a repair company that services Towanda and its surrounding communities. We are a top company that you can truly count on to get the job done right.
Trust locally owned: A locally owned couple truly relies on our reputation to keep our business up and running. We stand by our name which is how you know that you can count on us. Appliance Doctor is a local company that wants nothing more than to make our customers happy.
Warranties that you can count on: One of the first questions you probably ask when purchasing any good or service, or at least one that you should be asking, is what the warranty is like. Appliance Doctor knows that we can do a good job and as a result, we offer a one year warranty on anything that we fix. If this fix does not last, then you can call us up and we will come out and fix it again.
You can find a wide range of services at Appliance Doctor including:
Air Conditioning/HVAC Repair and Replacements
It can get very hot and humid in this area, meaning that your air conditioning system is one of the most important things around your home. When it breaks, you can be left feeling pretty miserable. Fortunately Appliance Doctor has emergency repair services and can come out and fix any system from the top manufacturers at any time, day or night. If the problem is unable to be fixed, we can help by providing you with a replacement unit from our preferred brands, Tempstar or Rheem.
Furnace Repair
The furnace is just as important as the air conditioner. When it is not working correctly, you need repairs to be performed ASAP! Our team is on hand 24/7 to help get any issues resolved quickly. We recommend a maintenance plan to stay ahead of those potentially expensive repairs in the middle of the night. Even the best equipment will get old and lose efficiency. When the time comes, we can help provide you with a replacement unit that is more energy efficient and will save you money.
Large Appliance Repair
Appliance Doctor can repair large appliances that are manufactured by the major brands on the market today. We offer a one year warranty on the work that we complete. We are able to fix dishwashers, water heaters, cooktops, and ovens. These are only a few of the many appliances that we can repair around your home.
Used Appliance Sales
Sometimes appliances just cannot be fixed. For those times, Appliance Doctor sells used appliances. It can be scary buying used appliances, but Appliance Doctor offers a one year parts and labor warranty on all items that we sell.
Appliance Doctor offers a wide range of services that can help you get back to your life as quickly as possible. You have enough to worry about as it is, dealing with broken appliances should not be one of them. We have been at this since 1988, giving you all of the expertise that you need.