Appliance Repair in Valley Center, KS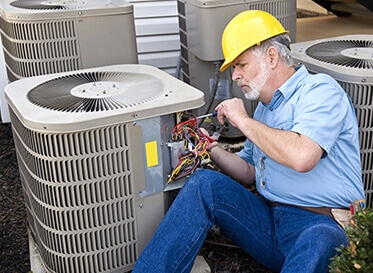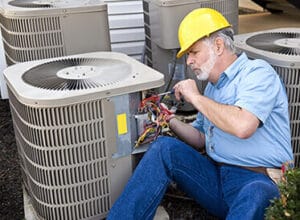 Valley Center is a small middle class city that understands just how important it is to make their paycheck stretch as far as possible. When your appliance breaks, it is a much more cost effective option than purchasing a new appliance. Appliance Doctor Heating and Air Conditioning is a locally owned company that has been repairing appliances since 1988. We have the expertise and the knowledge that customers have been counting on for years in the city of Valley Center and its surrounding communities. If you have appliance problems, we should be your first phone call.
The value of a warranty: Not every company offers a great warranty on the work that they complete, but Appliance Doctor does. We offer a one year warranty so if it breaks again, we will come back out to repair it for you. We are not be happy until our customers are.
Emergency services you can count on: When your air conditioning system and your furnace breaks, it can lead to some pretty miserable times in your home. They can break at any moment and that is the reason you need someone with emergency services. Appliance Doctor has emergency services that operate 24 hours a day, 7 days a week.
Appliance Doctor has a wide variety of services for our customers to utilize, including:
Furnace Repair
It can get cold sometimes and when it does, you will want to have your furnace working properly. We recommend a comprehensive maintenance plan to prevent any downtime for your heater. Unfortunately, it seems that things like that always break when you need them the most. Lucky for you, we have furnace repair services that can come out whenever you need them to and work on all of the top brands. If your heater is getting toward the end of its lifespan, we can provide you with a replacement unit from one of our recommended brands, Rheem and Tempstar.
Air Conditioners
Our services also extend to your ac unit. we're on hand 24/7 to provide you with expert repair services to keep you cool in the summer. If repairs are not possible, either due to high cost or if your unit is too old, we offer replacement ac units as well.
Large Appliance Repair
When your appliance breaks, you need to get it back to working order quickly with our professional appliance repair. We are experts in working with the top brands in major appliances on the market today. Our team can repair such appliances as water heaters, dishwashers, refrigerators, and ovens. Plus, as previously mentioned, we offer a one year warranty one the work that we complete.
Used Appliance Sales
Sometimes appliances just cannot be fixed. When that happens, Appliance Doctor can also help you out here. We also sell used appliances. People always think bad thoughts when it comes to used appliances, but Appliance Doctor makes it a less scary process. We offer a one year parts and labor warranty on our used products.
Appliance Doctor is the best place in the area to repair your appliances. We are experts in repairing the top appliances available on the market today, so you know that we can help you out with whatever appliance problem that you may have. When your appliances, furnace, or air conditioning system breaks, Appliance Doctor should be the first call that you make.