Appliance Repair Wichita, KS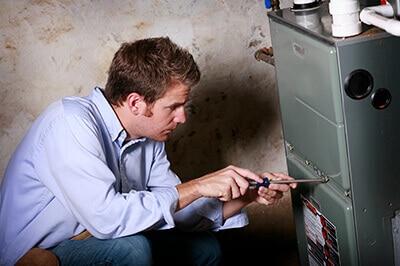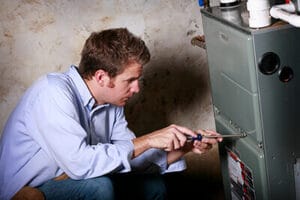 Wichita is not only the largest city in all of Kansas; it is also one of the largest cities in the entire country. This large city means there are always people in need of getting their appliances repaired. It only makes more financial sense to save money by getting an appliance repaired rather than buying all new appliances. Appliance Doctor Heating and Air Conditioning has been proud serving Wichita and its surrounding communities since 1988, showing that our repair technicians have all of the knowledge and expertise to best help you with the appliance problems that may arise.
Choosing a professional company: It can be so tempting to try repairing your appliances on your own in order to save money. The first problem with this is that you could end up spending more on repairs in the long run if something goes wrong. The second problem is that you could void the warranty on your appliance. This is why you need a professional company like Appliance Doctor.
Look for warranties: Warranties are great ways for businesses to show that they stand by their work. This also gives people the peace of mind that they are getting quality work. Appliance Doctor offers a one year warranty on the services that we complete.
Appliance Doctor offers a wide array of services for their customers, including:
Air Conditioning/HVAC Repairs
When summer hits, it quickly becomes very hot and humid. For this reason, it is so important to have your air conditioning in working order. When it's not, it can be pretty miserable feeling. Lucky for you, Appliance Doctor can repair all of the top brands in air conditioning. We also have emergency services that will come out to help you whenever you need them.
Air Conditioning Replacement
If your ac unit cannot be repaired cost effectively, we also have replacement units that you can get from Tempstar and Rheem. We have used these brands for years and we know first hand how well they perform and can stand the test of time.
Furnace Repair
Appliance Doctor offers furnace repair for the top brands on the market today. We also offer emergency services to repair your furnace because that is just not something that you can wait for it to be repaired.
Furnace Maintenance
To help you stay ahead of potentially costly repairs, we offer customers in Wichita a comprehensive heater maintenance plan that will allow you to be ready for the winter.
Heater Replacement
Even the best brands and most expensive models of heaters have a limited lifetime. When your unit is getting toward the end of it's life, it will end up costing you more money as it loses efficiency and has to run longer and more often. You can help combat this problem by getting a replacement unit from our preferred brands, Rheem or Tempstar.
Large Appliance Repair
Appliance Doctor is a company that is very much able to repair all of the major brands in appliances. We can fix so many appliances in your home including water heaters, dryers, washers, and refrigerators. We offer a one year warranty on all of the work that our technicians complete. If you are unhappy with the repairs that have been completed, we will come out to make it right until you are happy.
Used Appliance Sales
In addition to offering professional repairs services, we offer used appliance sales. We know large home appliances are very expensive and we can help soften the impact of these purchases by providing you with gently used products. We thoroughly inspect these items to ensure they are working at their best and we warranty them for 1 year..
Appliance Doctor should be the first call that you make when something breaks in your home. Our team has the knowledge to can fix your appliances quickly and will be far more affordable than purchasing new appliances. You can trust that we will get the job done right because customer satisfaction is incredibly important to us.